With numerous releases and reissues this year, the hardworking heroes at Third Man Records have become leaders in the independent music scene and saviors of the vinyl record. Today, we're going to take an in-depth look at Third Man Records: who they are, how they work and all that they've contributed to music in 2013. Enjoy.
Follow The Vinyl Warhol on Facebook and Twitter for more music updates.
Your Turntable's Not Dead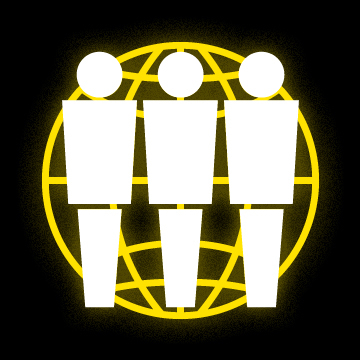 Third Man Records was founded in 2001 by Jack White, Ben Blackwell and Ben Swank in Detroit. Blackwell has said that Third Man was originally founded to "reissue White Stripes' records, and maybe […] put out one or two new records." However, the record label quickly took off, with the release of the debut album for White's side project, The Dead Weather. Other releases soon followed, and in 2009, a physical location was established in Nashville, Tenn. Since it's inception, Third Man has released more than 200 recordings by more than 40 different musical acts, of numerous genres.
In January, Third Man announced its Document Records reissues, featuring the work of Charlie Paton, Blind Willie McTell and The Mississippi Sheiks, with new cover art by Grammy-winning designer Rob Jones. This was the first time in decades that these artists were available on vinyl. White's thoughts on the reissues: "This new joint venture is meant to expose this legendary music to a whole new generation of music lovers. These works occupy an important place in the bedrock of  American music history, and Third Man and Document Records are doing their part to make sure that tradition continues." The first, second and third volumes were released this year, with the fourth planned for distribution in 2014.
Third Man's next major release was their limited edition 10th anniversary pressing of The White Stripes' fourth LP, "Elephant," released on Record Store Day 2013. Featuring the masterings from the original analog recordings, the release was pressed on red, black and white multi-colored vinyl. The same day, Third Man Records unveiled a Record Booth at their Nashville headquarters, where fans could record their own song onto a 7″ vinyl record.  For his dedication to the ideals driving the celebration, Jack White was crowned the Ambassador of Record Store Day.
Third Man kept busy during the summer, pressing the soundtrack for "The Great Gatsby" on both black and limited gold and platinum vinyl. "The Great Gatsby: Music from Baz Luhrmann's Film" featured music by Jack White, Jay Z and Lana Del Ray.  They also released albums by Third Man artists Kelly Stoltz and Seasick Steve. However, Third Man's biggest release of the year would not come until November.
"The Rise and Fall of Paramount Records 1917-1932" was a collaboration with Paramount Records. It featured more than 800 songs, six 180 gram vinyl LPs pressed on burled chestnut colored vinyl, all bundled together in a handcrafted quarter-sewn oak cabinet. "Paramount Records was founded on a modest proposition: produce records as cheaply as possible, recording whatever talent was available. " Paramount's vision is more alive today than ever; it lives in independent record labels all across the country. Third Man is no exception, and their hope is that by making this music easily available to the public, they can preserve it.
In an article with "Rolling Stone" about the box-set, White said, "It's every idea you can imagine – a forgotten artist no one cares about, mixed with a failing business, then the Great Depression, the materials people used to build things. Paramount was struggling to break even, cranking out tons of product… You get to learn from their experience, but look at it from a positive viewpoint – which they wouldn't have been able to do. I doubt they cared that they were documenting anything about culture at all."  His words parallel the achievements of Third Man. In 2013, they made their mark on culture, challenging the norm and coming up with new creative ideas while also sticking to their roots. Only the geniuses at Third Man Records know what is in store for the future, but whatever they have planned is sure to shake things up even more.